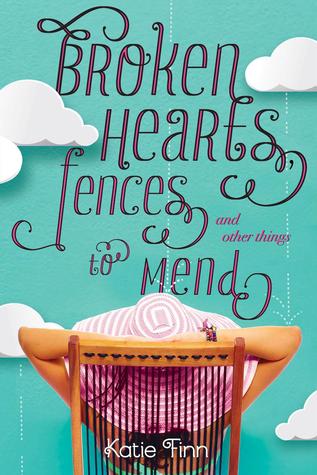 Title: Broken Hearts, Fences, and Other Things to Mind
Author: Katie Finne
Genre(s): Romance, Contemporary, Young Adult
Series: Broken Hearts and Revenge (#1)
Publication Date: May 13, 2014
Publisher: Feiwel & Friends
Hot sun. Blue waves. New romances. Old secrets.

Gemma had her summer all planned out, but it takes a sharp turn when she gets dumped and finds herself back in the Hamptons after a five-year absence.

Being there puts her at risk of bumping into Hallie, her former best friends (that is, before Gemma ruined her life). But people don't hold grudges forever. Do they?

Gemma intends on making amends, but a small case of mistaken identity causes the people she knew years ago—including Hallie and her dreamy brother, Josh—to believe she's someone else. As though the summer wasn't complicated enough already.

Filled with summer sun, boys, and friendships gone sour, Katie Finn's first novel in the Broken Hearts and Revenge series sizzles and delights.