Hello guys!
Today I am going to feature Mary Waibel on Fictionally Obsessed, author of the  the Princess of Valendria series. If you haven't heard of the series before, and you'd like to read it, Mary has been kind enough to donate the series to one lucky person! I have to say that the blurb sounds very interesting!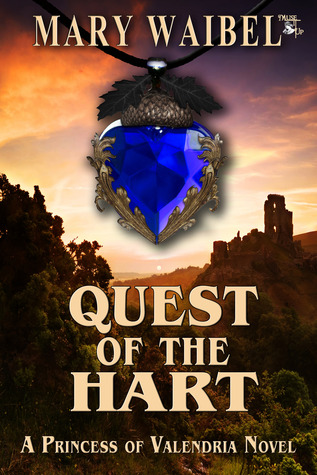 Novel Info:
Genre(s): Fantasy, Adventure, Romance, Young Adult
Publication Date: April 13, 2013
Series: Princess of Valendria (#1)
"A reverse Sleeping Beauty tale where the princess goes on the quest to save the prince."
Princess Kaylee has never had to fight for anything. Her entire life has been arranged, even her marriage. But when Prince Devlin falls under an enchantment, she finds she is willing to do anything to save him, even if it means fighting a dragon.

Devlin's own sister, Princess Arabella, is behind the deadly plot. She wants the throne and will use any means necessary. Her perfect plan unravels, leaving Devlin caught in a
magical sleep that is slowly spreading through the kingdom of Breniera. All Arabella needs to finish her spell and claim the crown is a drop of Kaylee's blood, but obtaining the single drop is proving more difficult than expected.

To save her betrothed, Kaylee embarks on a quest to find an ancient sword and gather a drop of dragon's blood, while trying to stay out of Arabella's traps. But Arabella's traps aren't the only danger. Time is everything. For once the last inhabitant of the kingdom falls asleep, the spell will be sealed, and not even true love's kiss will break it.